Power Blues is a nutritional supplement from Gundry MD that contains a concentrated blend of polyphenols.
By taking Power Blues daily, you can utilize the concentrated polyphenol ingredients to boost energy, lose weight, soothe digestion issues, and support brain, heart, and immune health, among other benefits.
How does Power Blues work? Is there any evidence supporting Power Blues? Find out everything you need to know about the supplement today in our review.
What is Power Blues?
Power Blues is a powdered polyphenol supplement containing a mix of berries, plant extracts, probiotics, and prebiotics. The powder is similar to other superfood formulas, delivering a range of vitamins, minerals, nutrients, and antioxidants to support various benefits.
Power Blues comes in the form of a powder. You mix one scoop of the powder into 8 oz of water, a shake, or any other beverage of your choice.
Power Blues is similar to another popular Gundry MD supplement called Vital Reds. That superfood powder emphasizes red berries, red plant extracts, and similar ingredients. Power Blues is advertised with similar benefits, but using blue fruit extracts instead of red extracts.
Power Blues is made by California-based supplement company Gundry MD. You can exclusively buy Power Blues online through GundryMD.com.
How Does Power Blues Work?
Power Blues contains a range of plant extracts and fruit extracts rich with blue polyphenols called anthocyanins. Anthocyanins are antioxidants linked to a range of benefits. Research has increasingly supported the use of anthocyanins for a range of benefits. Like other antioxidants, anthocyanins work throughout your body to support various benefits.
Blueberries are rich with anthocyanins, which is why Power Blues contains a significant dose of blueberry extracted (sourced from wild Alaskan blueberries). Other plant and fruit extracts in Power Blues include dragon fruit juice powder, acerola cherry extract, blue spirulina, and organic beetroot, among other natural extracts.
Gundry MD claims Power Blues offers all of the following benefits:
Boosts natural energy
Supports digestion
Helps with weight loss
Supports heart, brain, and immune health
In addition to containing blueberries, fruit extracts, and plant extracts, Power Blues contains three other blends, including a prebiotic blend, probiotic blend, and cardiometabolic blend.
The prebiotic and probiotic blends support digestion in multiple ways. Probiotics are beneficial bacteria in your intestinal tract that break down foods and support digestion, among other benefits. Probiotic bacteria feed on prebiotics. Power Blues contains five strains of probiotic bacteria along with prebiotics like acacia fiber, tapioca fiber, and apple pectin.
The cardiometabolic blend, meanwhile, contains ginger, green tea extract, rosemary extract, and other ingredients. These ingredients can help with weight loss, kickstarting your body's natural fat-burning processes.
Power Blues also contains a significant dose of several vitamins and minerals. You get a healthy amount of vitamin C (33% of your daily value), thiamin (167% DV), riboflavin (154% DV), vitamin B6 (118% DV), folate (43% DV), vitamin B12 (500% DV), biotin (1,000% DV), pantothenic acid (200% DV), and magnesium (8% DV).
In terms of flavor, Power Blues has a light, refreshing blueberry flavor. Some mix it with water. Others mix it with milk, iced tea, a shake, or any other beverage of your choice.
Power Blues Ingredients
Power Blues consists of four proprietary formulas, including a polyphenol blend, prebiotic blend, probiotic blend, and cardiometabolic blend.
Polyphenol Blend (1,289mg): Dragon fruit juice powder, acerola cherry extract, blue spirulina, organic beetroot, organic wild Alaskan blueberries, Schisandra extract, elderberry extract, organic blackberry, acai extract, mangosteen, cranberry, organic strawberry, plum, bilberry, tart cherry extract, organic amla, organic carrot, hawthorn berry, hibiscus flower, and organic maqui berry.
Prebiotic Blend (1,000mg): Organic acacia fiber, organic tapioca fiber, and apple pectin.
Probiotic Blend (40mg): B. coagulans, L. gasseri, L. Plantarum, B. bifidum, and L. bulgaricus.
Cardio Metabolic Blend (675mg): Aquamin Mg, betaine anhydrous, ginger, green tea extract, artichoke leaf extract, quercetin, pomegranate juice powder, and rosemary extract.
Other inactive ingredients in Power Blues include natural flavors, citric acid, rebaudioside A, malic acid, and silica.
Scientific Evidence for Power Blues
Gundry MD has not run any clinical trials or scientific studies on Power Blues. The company also does not cite any studies on the Power Blues sales page. However, there's evidence that certain ingredients in doctor formulated Power Blues could support certain benefits.
We know that probiotics and prebiotics support digestion, for example. Probiotics are beneficial to gut bacteria that help break down food. Without probiotics, you might experience indigestion, bloating, abdominal discomfort, and other issues. Prebiotic simply feed these probiotic bacteria: prebiotics include fiber sources, and probiotics need fiber to stay alive.
What makes Gundry MD Power Blues unique, of course, is its significant dose of anthocyanins and polyphenols. The formula contains dozens of plant and berry extracts, although we'll focus on the first-listed ingredients in the blend because they're the most common.
Power Blues contains a significant amount of dragon fruit juice powder, for example. This 2010 study analyzed the effects of dragon fruit extract on oxidative stress and aortic stiffness in rats. Researchers wanted to see if the dragon fruit had genuine antioxidant effects or promoted cardiovascular health. Rats were given dragon fruit juice powder or a placebo. After five weeks, researchers found rats taking the dragon fruit extract had significantly higher antioxidant activity than rats in the placebo group.
Meanwhile, this 2017 study analyzed the anti-diabetic effects of dragon fruit extract. Researchers found that dragon fruit extract could prevent diabetes by helping to manage blood sugar. To come to that conclusion, researchers analyzed 401 studies on dragon fruit extract, focusing on studies involving people with diabetes.
Overall, dragon fruit isn't widely researched – particularly in humans. However, recent animal studies have connected dragon fruit to certain benefits.
Power Blues also contains a significant amount of acerola cherry, also known as Barbados cherry or West Indian cherry. This 2018 study described acerola as "an untapped functional superfruit" and "one of the richest natural sources of ascorbic acid" (vitamin C). Researchers also praised acerola cherry for being rich with phytonutrients, flavonoids, and anthocyanins. Overall, acerola cherry has one of the highest doses of vitamin C and flavonoids by weight, which is why acerola cherry is found in a growing number of superfood supplements.
Anthocyanins meanwhile are supported by a growing number of studies. Anthocyanins are potent flavonoids found in berries and certain plant extracts. This page from the American Society for Nutrition summarizes the health benefits of blueberries and their anthocyanins, concluding that anthocyanins are associated with a reduced risk of cardiovascular disease, death, type 2 diabetes, weight loss, and cognitive protection, among other benefits.
Overall, Power Blues contains a range of natural extracts, fruit extracts, berry extracts, probiotics, and prebiotics supported by scientific evidence.
Power Blues Pricing
Power Blues is priced at $70 per bottle, although you can get a discount by ordering 3 to 6 jars at a time. Here's how pricing breaks down:
1 Jar: $69.95
3 Jars: $199.36
6 Jars: $377.73
Gundry MD offers free shipping on all US orders over $60, so shipping is included in all of the prices above.
Each jar includes 30 servings (30 scoops) of Power Blues.
Power Blues Refund Policy
Power Blues comes with a 90-day refund policy. You can request a complete refund within 90 days with no questions asked. Gundry MD does not refund shipping costs.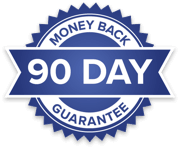 About Gundry MD
Gundry MD is a California-based supplement company founded by Dr. Steven Gundry, a medical doctor who also runs two health centers in California.
Gundry MD offers a range of nutritional supplements targeting different health goals, including Power Blues, Vital Reds, GI Renew, and others. Many of the company's supplements are marketed towards older adults who want to reduce specific effects of aging.

You can contact Gundry MD via the following:
Email: support@gundrymd.com
Phone: (800) 852-0477
Mailing Address: 9465 Wilshire Boulevard, Suite 300 Beverly Hills, CA 90212
Final Word
Power Blues is a nutritional supplement that contains a blend of probiotics, prebiotics, berries, and plant extracts. Similar to Gundry MD's Vital Reds, Power Blues is rich with antioxidants. The supplement contains acerola cherry, blueberry, dragon fruit extract, and other plant compounds, for example, that are rich with vitamin C, anthocyanins, and other antioxidants.
To learn more about Power Blues or to buy it online today, visit GundryMD.com.