Ageless Turmeric is a turmeric supplement from BioTRUST.
By taking Ageless Turmeric daily, you can purportedly support healthy inflammation throughout your body. BioTRUST also claims their formula is 4,600% easier to absorb than other turmeric supplements.
What's the difference between Ageless Turmeric and other supplements? Should you buy Ageless Turmeric from BioTRUST? Find out everything you need to know about this supplement today in our review.
What is BioTRUST Ageless Turmeric?
BioTRUST Ageless Turmeric delivers 250mg of turmeric extract per serving. Like other turmeric supplements, Ageless Turmeric claims to support healthy inflammation.
Many people take turmeric daily to support various benefits. Some take turmeric to support weight loss. Others take it to support athletic recovery after a workout. Others support immunity, digestion, or general health and wellness using turmeric supplements.
Turmeric has been used for centuries to support health and wellness benefits. Today, we know the benefits of turmeric come from its active ingredient: curcumin. The curcumin in turmeric could support inflammation throughout the body.
Typically, turmeric supplements contain 500mg to 1,500mg of turmeric per serving. Ageless Turmeric contains a lower dose of turmeric – but BioTRUST claims the dose is more effective because it has higher bioavailability.
Let's take a closer look at how BioTRUST's Ageless Turmeric works – and what makes it better than competing formulas.
How Does BioTRUST Ageless Turmeric Work?
BioTRUST Ageless Turmeric works similar to other nutritional supplements: the supplement delivers curcuminoids like curcumin into your body. Research shows curcumin neutralizes free radicals around your body, supporting healthy inflammation. Inflammation is a major biomarker of disease.
It's no secret that turmeric supplements are linked with various benefits. Some people take turmeric supplements daily to support these benefits. Turmeric supplements have surged in popularity in recent years, and you can find hundreds of leading turmeric supplements on Amazon and through other major retailers.
BioTRUST Ageless Curcumin uses a version of curcumin that is purportedly more bioavailable than other formulas. BioTRUST calls it their "CurcuWIN" formula. It contains 20% curcuminoids in each 250mg serving. You take two capsules of Ageless Turmeric daily to enjoy better bioavailability.
Another thing that makes Ageless Turmeric unique is the use of the ginger extract. Typically, turmeric supplements use black pepper extract to enhance the bioavailability, as it's been shown to increase turmeric absorption. However, BioTRUST has added ginger to complement turmeric.
Ginger doesn't enhance the bioavailability of turmeric, but it does support certain benefits. According to BioTRUST, the ginger in Ageless Turmeric can help with nausea, motion sickness, indigestion, heartburn, bloating, digestive regularity, and more. The company also claims ginger has strong antioxidant properties, helping support a healthy inflammatory response, healthy antimicrobial activity, and a healthy immune system, among other benefits.
To enhance the bioavailability of Ageless Turmeric, BioTRUST uses a proprietary curcumin formula called CurcuWIN. In one study, that formula was 46 times easier for the body to absorb than a competing curcumin supplement.
BioTRUST Ageless Turmeric Benefits
BioTRUST claims their Ageless Turmeric supplements can support all of the following benefits:
Younger looking skin
Better energy
Healthier, more flexible joints
A clearer, more focused brain
Stress management and mood
Healthy eyes
Healthy immune system
Ultimately, turmeric and curcumin are linked with a range of benefits. By supporting inflammation throughout your body, turmeric has been shown to contribute to a range of effects.
BioTRUST Ageless Turmeric Ingredients
BioTRUST Ageless Turmeric publishes its full list of active ingredients and dosages online.
Every two capsules serving of Ageless Turmeric contains 250mg of turmeric extract with 20% curcuminoids (giving you 50mg of curcuminoids per serving) along with 125mg of ginger extract with 5% gingerols (giving you 6mg of gingerols per serving).
The active ingredients are packaged into a gelatin capsule with rice flour, dicalcium phosphate, vegetable magnesium stearate, and silicon dioxide used as fillers, binders, and preservatives.
BioTRUST makes a big deal out of its doses, claiming their formula is 4,600% more bioavailable than ordinary turmeric. Compared to other formulas, BioTRUST Ageless Turmeric seems to have a similar dose – or even a lower dose than competing formulas. The higher bioavailability may balance out the lower dosage – at least, according to one study cited by BioTRUST.
Bioavailability and dosage are important with turmeric supplements.
One of Amazon's most popular turmeric supplements, for example, contains 1350mg of turmeric root and 150mg of turmeric extract standardized to 95% curcuminoids. That means there's 1500mg of total turmeric in the formula and (at least) 142.5mg of curcuminoids. There's just 50mg of curcuminoids in each serving of Ageless Turmeric – although again, BioTRUST emphasizes bioavailability.
Scientific Evidence for BioTRUST Ageless Turmeric
Instead of analyzing each study on curcumin and turmeric, we'll discuss this 2017 review study published in Foods. Researchers analyzed dozens of studies and trials on turmeric, concluding that turmeric (and the active ingredient curcumin) were linked with a range of powerful benefits.
In that study, researchers found that curcumin "aids in the management of oxidative and inflammatory conditions." Researchers also found curcumin could help with metabolic syndrome, arthritis, anxiety, and hyperlipidemia. It helps manage exercise-induced inflammation and muscle soreness, enhancing athletic recovery after a workout.
Researchers in that study cautioned, however, that your body struggles to absorb curcumin on its own. On its own, curcumin has poor bioavailability. That's why most major curcumin supplements contain black pepper extract (also labeled as BioPerine or piperine). According to the review study, "has been shown to increase bioavailability by 2,000%."
The benefits of turmeric and curcumin are well known. However, BioTRUST claims their formula is "4,600% better than turmeric."
One study found that black pepper extract enhances the absorption of curcumin by 2,000% over ordinary turmeric. However, Ageless Turmeric contains zero black pepper extract.
Why is BioTRUST's Ageless Turmeric easier for your body to absorb? What makes the formula more bioavailable than others? How is it 4,600% more effective than ordinary turmeric?
BioTRUST cites a study where their CurcuWIN formula was 6.8 times easier for your body to absorb than turmeric and curcumin extracts mixed with black pepper. That same study showed that CurcuWIN had 36% greater absorption than liquid liposomal curcumin (curcumin wrapped in a fat molecule).
You can view the CurcuWIN study here. In that study, 59 healthy adults took a placebo or 50mg or 200mg of curcumin for 8 weeks. Researchers found a significant improvement in endothelial function, as mentioned by flow-mediated dilation (FMD) in the curcumin group compared to the placebo. Researchers concluded that CurcuWIN and other oral curcumin supplements "may present a simple lifestyle strategy for decreasing the risk of cardiovascular diseases."
Ultimately, there's some evidence that BioTRUST's CurcuWIN supplement is easier for your body to absorb than competing curcumin supplements. However, more research is needed to verify that it's 4,600% more effective than traditional turmeric supplements.
BioTRUST Ageless Turmeric Pricing
BioTRUST's Ageless Turmeric is priced at $14 to $24 per bottle, making it a relatively affordable turmeric supplement (especially when ordering multiple bottles at a time).
Here's how pricing breaks down:
1 Bottle: $24
3 Bottles: $57
6 Bottles: $84
All prices include shipping to the United States.
As part of a recent promotion, all purchases come with a free eBook called The Anti-Inflammatory Diet along with free coaching. Depending on where you purchase the supplement, you could also get two other free eBooks called The 3 Week Diet and 53 Fat Burning Smoothies & Milkshakes.
BioTRUST Ageless Turmeric Refund Policy
BioTRUST's Ageless Turmeric comes with a 60-day refund policy. You can request a complete refund within 60 days with no questions asked.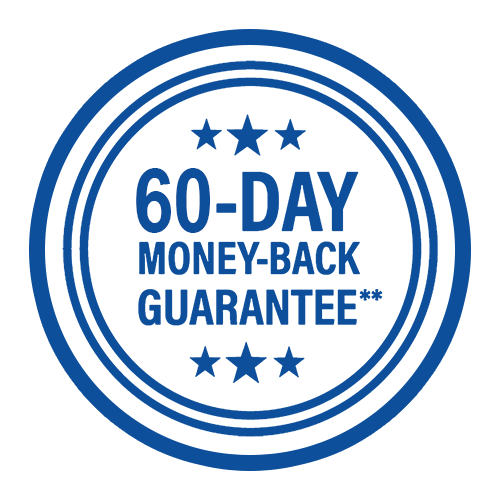 About BioTRUST
BioTRUST is a nutritional supplement company based in Austin, Texas.

BioTRUST sells a range of formulas addressing different goals and benefits. Popular supplements include Low Carb Protein Powder, Ageless Multi-Collagen Protein Powder, Keto Elevate, Pro-X10, and OmegaKrill. BioTRUST supplements cover categories like proteins, immunity, digestive health, anti-aging, and healthy living, among other goals.
You can contact BioTRUST via the following:
Email: support@biotrust.com
Phone: 1-800-766-5086
BioTRUST was launched by Joel Marion, CISSN, NSCA-CPT, and Josh Bezoni. The company employs certified nutrition coaches, certified personal trainers, and others.
Final Word
BioTRUST Ageless Turmeric is a turmeric and curcumin supplement that claims to be 4,600% more effective than ordinary turmeric.
In one study, the unique formula in Ageless Turmeric (called CurcuWIN) was significantly easier for the body to absorb than turmeric with black pepper extract or liposomal turmeric – the two most popular types of curcumin on the market.
BioTRUST's Ageless Turmeric is also priced reasonably, delivering a moderate dose of turmeric at a good value compared to competing supplements. BioTRUST's Ageless Turmeric is one of the top-rated turmeric and curcumin supplements available today for all of these reasons.